Modern messaging
A familiar and clean interface your team will love
We're not running Windows 95, 23shout is designed to give you a convenient and pleasant experience.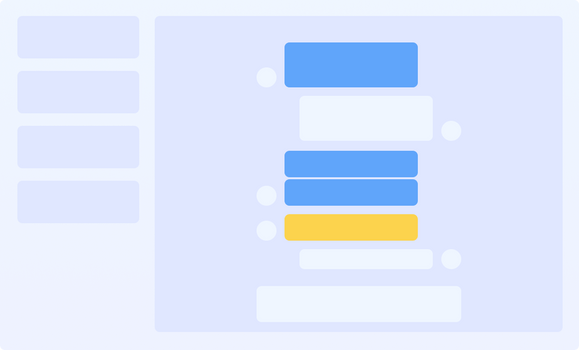 Divide and conquer
Assign team members to handle incoming conversations
When an inbound conversation starts it will alert anyone with access to messages, their person to reply will be assigned to the conversation and continue handling until it's completed.
Star important conversations and move them to the top of the list, and have messages automatically assigned to account owners. Smarts to keep up
Achieve more with built in artificial intelligence modelling
Our exclusive natural language models unlock the ability to find messages based on an understanding of language. No more lost messages, just type something like what you're looking for!
Searching for I'm on the phone will match Was on a call! for example.