Published Dec 14, 2021 - 1 min read
We've closed our seed funding round! 🎉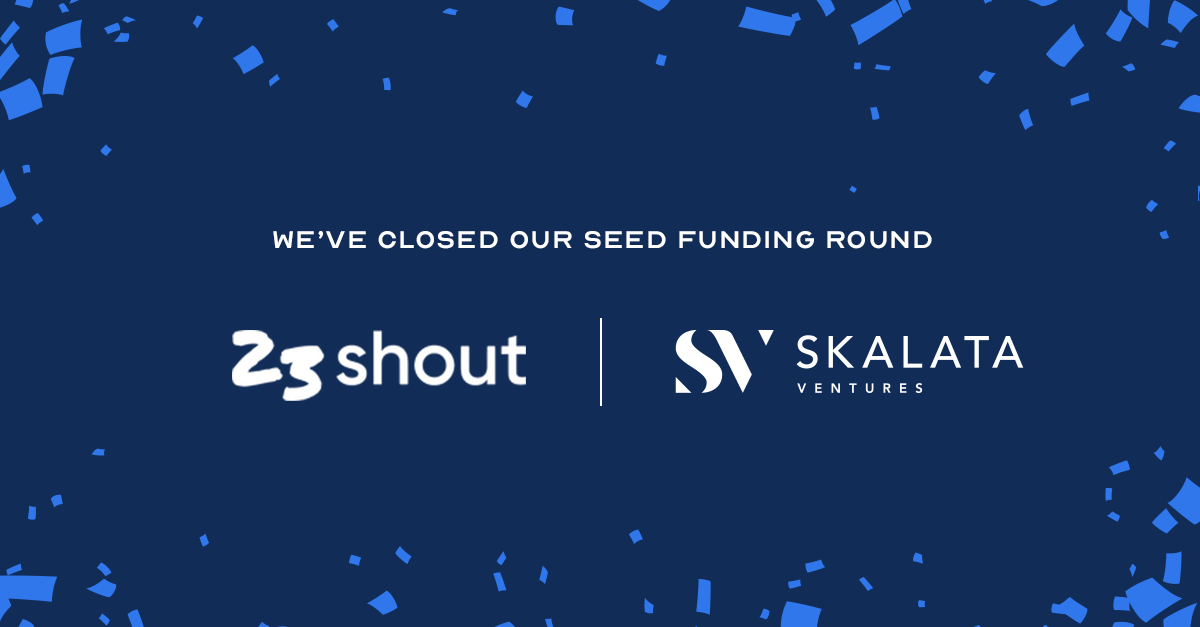 We are delighted to announce that we have received seed funding from and are very excited to be part of the Skalata portfolio!
We've come a long way since we first launched our platform back in 2019, and the experiences and feedback our customers have given over the past two years have helped put us on the path to build something incredible.
To our users past, present, and future I want to once again thank you for believing in us to help enable your team to succeed.
There's still a long way to go to reach the vision we're aiming for, but this funding puts us in the position to help even more people and businesses with our mission to build a contact centre that makes calling frictionless and fun.
We're hiring!
As we continue to develop and expand 23shout we need all hands on deck, we're for engineering positions.
We're building a culture that values teamwork and creativity, if you're interested in helping to change the world and solve problems that matter then we'd love to talk!
Looking forward
A big thank you to Skalata Ventures, our existing clients, and everyone who supported us along the way, on behalf of the entire team we're honored and excited to start the next phase of growth for our business. We've only just begun, and I can't wait to see what's ahead for all of us.